&nbsp ISGINCOME HAS DEVELOPED A NEW & REVOLUTIONARY,&nbsp
&nbsp MONTHLY, RESIDUAL INCOME SYSTEM

= = = = = = = = = = = =

&nbsp ABSOLUTELY NO WORK REQUIRED
&nbsp UNLESS YOU WANT TO INCREASE YOUR MONTHLY INCOME!!!

IMPORTANT NOTICE

&nbsp STARTING MARCH 1, 2021,&nbsp

&nbsp ALL MEMBERS WHO JOINED AFTER MARCH 1, 2021

&nbsp WILL BE REQUIRED TO PURCHASE

&nbsp A TOTAL AMOUNT OF $35.00 IN MERCHANDISE

FROM THE ISG INTERNET STORE NETWORK EACH MONTH!!!
I. ABOUT THE ISGINCOME PROGRAMS
In affiliation with ISGstores Group USA, Inc., ISGincome is aggressively building a network of new Internet Stores. These Internet Stores (also referred to as "Online Stores") will be "product specific", "category specific", "Themed-specific", and "Informational" Internet Store websites, Penny Auction websites, and an easy-to-use, comprehensive, Classified Ads Directory ("online store network"). Through this online store network, ISGincome has created a Membership Program which can pay you a monthly, residual, income like no other!
As a software and business opportunity development company, ISGincome develops ecommerce software, ecommerce websites (Internet/Online Stores), and online business opportunities for those who want to operate their businesses online or make a steady, monthly, residual income through ISGincome online. ISGincome does all of the work!
ISGincome, through its partners have created a unique and dynamic income program that pays you each an every month as a Member. The amount of your monthly income depends only on the number of paid Memberships you belong to. This is not a multi-level-marketing, Affiliate, or referral-network-program of any type.
There is no selling, no recruiting, no talking to others, no e-mailing others, no marketing - You do absolutely nothing to receive a monthly, residual income except pay the Membership Fee, per Membership! ISGincome does all of the work! There is no other program on the market like this!
To get paid, you must join the ISGincome Membership Income Program at a Membership Fee of $300.00, per Membership, and ISGincome will pay you a monthly residual income of a guaranteed monthly payment of $50.00 per month, per Membership, for as long as the website your Membership is assigned to, remains in the ISGstores network, remains under the operational and management control of ISGstores and ISGincome, and is online and active - GUARANTEED!!!! You do not have to pay any on-going monthly, fees of any kind. You only pay a $300.00 Membership Fee for each Membership you want to join, and you get paid $50.00 per month, per each Membership.
II. HOW TO INCREASE YOUR MONTHLY, RESIDUAL INCOME WITH ISGINCOME
You can increase your monthly income by signing-up for additional, separate Memberships - Do the math. The more paid Memberships you join, you increase your monthly income. One (1) Membership at $300.00 Membership Fee pays you a $50.00 monthly residual. Five (5) Memberships at $300.00 per Membership ($1,500.00) pays you a $250.00 monthly residual.... and so on. You choose your income level by the number of Memberships you sign-up for and pay a Membership Fee on.
III. IF YOU WANT TO WORK TO INCREASE YOUR INCOME
If you really want to do something and want to put forth a little effort and make more money, you can get others to join and make a commission from their Membership Fees and monthly income and/or sell advertising space on one or several of the ISG Group Companies websites.
(A) Referral Agent Income Program (Refer Others - Receive Referral Commissions If They Join)

You can refer others an earn a one-time, "Referral Commission Fee" and a monthly bonus payment: When you refer others, you only make a commission on the direct referral where they paid their Membership Fee. If they refer someone, you do not get a commission. This is only one (1) direct level. If you refer a new member directly and they do not cancel within the cancellation period of the first thirty (30) days, you will receive a one-time Referral Commission Fee of 20% of their Membership Fee ($60) plus a Monthly Bonus Payment of 20% each month from their monthly residual income ($15). ADDITIONAL BONUS: For every twelve (12) new Members you refer who pay their Membership Fee (in any calendar month) and do not cancel within the cancellation period, ISGincome will give you a credit of $300.00 to purchase an additional Membership for yourself to earn another $50.00 monthly residual income! A direct Referral is the person or company you get to join... directly. If they get people and companies to join, you do not get any commissions. This $300.00 credit is not redeemable for cash - it can only be used to pay for a Membership Income Program.

(B) Advertising Space ("AdSpace") Agent Income Program (If You Want To Work - Sell Ad Space - Receive Sales Commissions)

Again, if you want to put forth a little effort and make more money, you can sell advertising space on any of the ISG Group Companies websites. Upon successful sale of advertising space, you will be paid a flat-rate commission of twenty-five percent (25%) of the gross amount the Advertiser paid on the invoice of each ad you sold and wwere placed on an ISG Group Companies website. You will be paid your commission thirty-five (35) days after the Advertiser has paid their invoice in-full as long as the ad remains on the website for a minimum of thirty-five (35) days. For every successful twelve (12) new advertising spaces sold and paid for in-full by the advertiser in thirty (30) calendar days between the first of the month to the last day of the same month, ISGincome will give you a credit of $300.00, and with that credit you can pay for an additional $300.00 Membership for yourself and earn an additional $50.00 per month in residual income! In simple terms... Each time you sell twelve (12) ads and the advertiser pays for them in full within the same month, you get an additional credit of $300.00 for an additional Membership for yourself and another $50.00 per month (per group of twelve (12) new, quailed advertising space sales. The advertising spaces can be sold to twelve (12) different advertisers or twelve (12) advertising spaces to one (1) advertiser. This $300.00 credit is not redeemable for cash - it can only be used to pay for a Membership Income Program.
IV HOW ISGINCOME EARNS MONEY AND PAYS YOU A MONTHLY RESIDUAL INCOME & PROTECTS YOU
Making Money: It is simple.... The money ISGincome receives from your Membership Fee is used by ISGincome, ISGstores, ISGcharitybids, ISGbids, and their related companies and websites, to build the ISGstores Internet Store websites, Penny Auction websites, Classified Directories, and their related eCommerce (online store) networks. Each website is built to make money. Your Membership Fees help these companies to reach their business goals.
Thanking You And Showing You Our Appreciation: It is simple.... As a Thank You and to show ISGincome's appreciation to you for joining our Membership Program and helping us build our networks, we thank you by paying you a monthly, residual income from one or several of the ISG Group Companies' Internet Store and/or Penny Auction websites (depending upon how many Memberships you joined and paid your Membership Fees on). These payments will continue for the life of the Internet Store website, Informational website or Penny Auction website that Your Membership is assigned to, as long as that website remains online, is active, and is owned, operated, and managed by ISGstores, ISGbids, ISGincome or any other ISG Group Company. By paying your Membership Fee(s)... you deserve to get paid for helping us!
Protecting Your Membership Fee: It is simple.... Each Membership is assigned to an Internet Store for tracking and monthly residual income payment purposes (only 5 Memberships are assigned to an Internet Store). Over the first five (5) months you will be paid four (4) $50 monthly payments - which pays you back your Membership Fee for that Membership. After that, every $50 monthly payment you receive is pure residual. To protect your Membership Fee until ISGincome repays you the Membership Fee, the Internet Store website that your Membership is assigned to, the ownership of the company related to that Internet Store is placed into a Fort Lauderdale, Florida USA Escrow Attorney's Trust Account until all of the Members assigned to that particular Internet Store have been paid-back their Membership Fee in-full. Once all of the Membership Fees related to build that particular Internet Store are paid back, the website is then released from the escrow account to the ownership of an ISG Group Company.
V. NEW INTERNET STORES COMING SOON...
The below is just a sampling of the Internet Stores' product categories that are currently in development which several of them will be put online as we build them. ISGstores will be adding approximately 149 or more product categories in either independent online stores or in departments within our online stores in the coming months. As ISGstores grows, more industry, business and product categories will be added. If you have a product or product category or theme that you would like to see as an Internet/Online Store, please let us know by email, and watch our ISGstores network grow.
| | | | |
| --- | --- | --- | --- |
| - Apparel | - Arts & Crafts | - Astrology | - Auto Parts |
| - Baby & Mom | - Banking | - Beauty | - Bookstore |
| - Breast Cancer | - Business | - Christian | - Handbags |
| - Computer | - Counseling | - Currency Trading | - Dieting |
| - Disaster | - Disney | - eBooks | - Environmental |
| - Financial | - Fishing | - Fitness | - Gardening |
| - Go Karting | - Gift Giving | - Golf | - Hunting |
| - Mortgage | - Motorcycle | - Music Store | - Natural Pharmacy |
| - NASCAR | - Novelty Gifts | - NFL Football | - PayDay Loans |
| - Pet Shop | - Photography | - Pro Sports | - Psychic |
| - Sex Enhancement | - Shopping Mall | - Smart Phones | - Toy Shop |
| - Travel | - Video Gaming | - Water Sports | - Wedding Planning |
| - Woman's Jewelry | - Woman's Shoes | - Yoga | |
... And More Categories/Products Coming Soon!!!
VI. AUTOMATED BACK OFFICE FOR MEMBERS - COMING SOON...
Currently, ISGincome does not offer a Back Office for its Members to log into and see their status and account - we provide the status of Member's account through email statements. The Back Office will be online by December 1, 2020 or sooner. During the present time ISGincome keeps you informed by e-mail and online Chat. We are located in the Greater Fort Lauderdale, Florida, area and therefore, we are just a phone call away. However, ISGincome asks for your courtesy and patience to please use our e-mail and online Chat to contact us at this time due to the COVID-19 virus. All of our Customer Service Associates are working remotely and it will delay our response to you by telephone.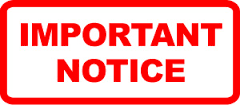 WHEN YOU JOIN AND PAY YOUR MEMBERSHIP FEE YOU AUTOMATICALLY AGREE
TO THE MEMBERSHIP RULES (TERMS & CONDITIONS) OF THE MEMBERSHIP INCOME PROGRAM...
FOR YOUR PROTECTION - PLEASE READ THE RULES AND AGREEMENT PAGES (Rules)
YOU CAN PAY YOUR MEMBERSHIP BY PAYPAL OR DEBIT CARD!
YOU CAN GET PAID EACH MONTH BY DIRECT DEPOSIT (IF AVAILABLE), CHECK, PAYPAL, OR THROUGH ANOTHER PAYMENT SYSTEM AUTHORIZED BY ISGINCOME!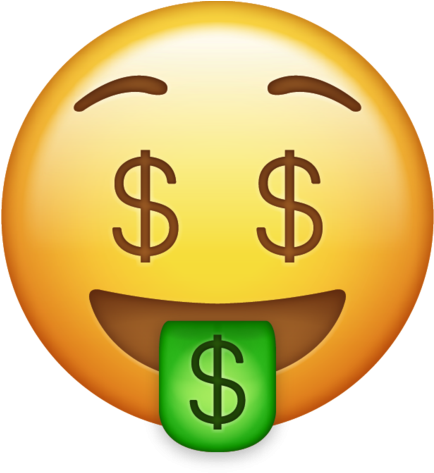 eCommerce Simplicity At Its Best... Making Money With A Great Buying And Social-Networking Experience
|
Home
|
Income Programs
|
Applications
|
Rules
|
Demo Store
|
Contact
|
FAQ's